Overhead Monorail System
Conveyor to move cable harnesses automatically from one to another workplace
Application
Conveyor to move cable harnesses automatically from one to another workplace

Operator
Dräxlmaier, Hunedoara (RO)

Customer
Dräxlmaier, Hunedoara (RO)

Product
Circular Conveyor / C-Rails
Number of units
2

Length
100 m/each

Speed of transport
2 - 12 m/min

Chain suspension gear
200

Specific features
Full automatic system to recieve empty trolleys and send full trolleys to the next workplace.


Relevant Products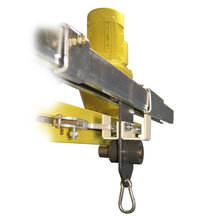 Semiautomatic - Circular Conveyor
Additional information
The circular conveyor is a functional and high quality ceiling transport system. This system is the most cost-efficient solution for all locations that require high volume material transport, whether continuous or in cycles.
Circular conveyors are characterized by their low weight and quiet operation. Easily accessible drive stations provide trouble-free maintenance. The modular system also allows the chains, rails and load on the transport system to be adjusted to fit many different facility requirements. Rerouting or expansion is possible at any time.
The main structural feature of the system is the polyamide slide profile, which snaps into a special, cold-drawn profile tube.
Because of this, the smooth chain only needs to be lubricated in vertical curves that may be included in the track layout. The possible applications of the circular conveyor are as variable as the goods that can be transported. This includes light containers and even bulky goods.
Product data
All components of the handling system are part of a comprehensive modular system. Assembly can be performed on-site by Conductix-Wampfler assembly technicians or by customer technicians.
In curved arcs, the chain segments are carried over the rollers of a constantly running roller chain on a hardened curve rail.
Vertical curved arcs can be made with a radius of 900 / 1100 mm and up to 45°. The round steel chain is carried in high molecular weight polyethylene profiles. There are various drive options. Based on the system layout, we use drag chain drives (caterpillar drives) with vertical, horizontal or 180° deflection drives directly over a chain wheel. Sliding hubs are standard.
The chain can be tensioned using 180° guide rollers or using 2 curved arcs of 90° each.
System structure with diversion drive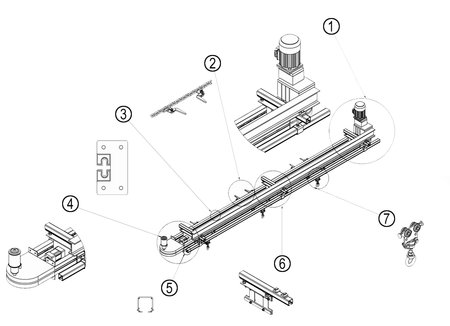 Drive station
Chain
Guide rail
Tensioner station
C-rails
Suspension
Transport cart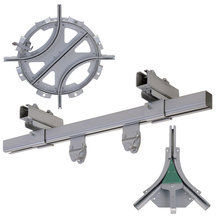 Manual - C-Rail Program
Additional information
For transport within a facility, Conductix-Wampfler's modular handling systems can provide customized transport solutions that ensure an optimum material flow. Various additional components, such as switching systems and curves, allow for the creation of complex tracks. The modular nature of the system and its simple assembly make it possible to plan and install a manual suspension track for many different applications.
Product data
Manual suspension tracks offer the following benefits:
Low investment costs
Reduced internal transport time
Reduced handling times
Increased productivity
Easier working conditions for employees
Targeted material flow
Product-based design
Easy expansion of the system at any time
Individual construction with custom set-ups
Flexible adjustment for changes in production requirements
Simple planning with a clearly laid out modular system
Manual suspension track components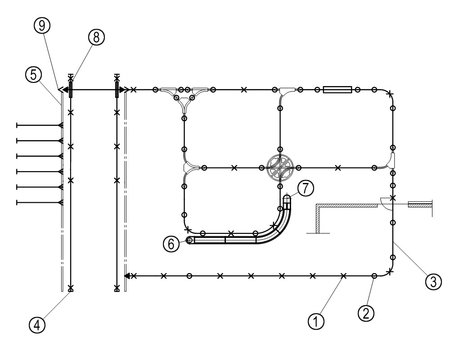 Rail carriers
Rail connectors
Track rails [fixed length of C-rails: 6m], include cut-off in calculations
End stop with a safety screw
Safety guides for keeping the transported object in place
Drag chain conveyor - drive station
Drag chain conveyor - tensioner
Interlock mounted on the crane bridge
Arrester mounted on the spurs
Downloads